BIRTHSTONE SERIES INDEX
I would first like to say that the stones themselves do not hold physical powers that they "GIVE" the wearers.  Instead it is better said that stones and minerals hold the properties that open us to our own inner strenths and capabilities.  When wearing a stone, particularly one's "birthstone" the wearer is ultimately shining in their own light.
I would be happy to answer any questions you may have about stones or make you your own personal jewelry piece.  Please feel free to contact me at mannynlinda@comcast.net
LINDA LOPEZ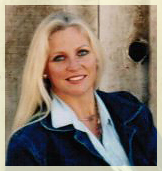 - December Birthstone -Turquoise
- January Birthstone -Garnets.
- February Birthstone -Amethyst
- March Birthstone -Aquamarine